Our Team
Exec Team & Partners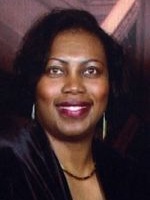 Sheila A. Woodard, MBA, CPA
Ms. Woodard is the founder of Woodard & Associates,Inc. She specializes in comprehensive tax and business services, provides educational workshops and seminars, and advises business owners on strategies to building a successful business. She provides industry specific consulting and business services to small federal government contractors and real estate brokerage firms and their agents.
Her career spans over 20 years in tax preparation and planning, and business financial management at Fortune 50 companies such as IBM Corporation, Litton Industries, and Honeywell Corporation. She has extensive experience in working with large and small businesses in commercial ventures and federal government contracting and compliance.
Her mission is to help individuals with all their tax needs and owners of small and mid-size companies to maximize the potential within the business as a means to increase their personal wealth. She is able to bring the best practices being used in larger businesses to assist smaller companies.
Ms. Woodard received her Bachelor of Science degree (BS) from the University of Rochester and Master of Business Administration (MBA) from Atlanta University. She is a Certified Public Accountant (CPA) and a member of the AICPA and Maryland Society of Accountants. She serves on the Board of Directors for Montgomery General Hospital and is the Chairperson of the Hospital Board Finance Committee.
"Helping others to achieve their goals remains my passion."
Email: info@askyourcpa.net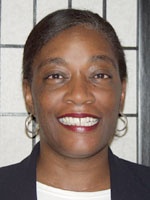 Joan Davion, B.S. - Full Charge Accounting
Ms. Davion has 20 years experience in accounting services and management. Her solid knowledge and understanding of accounting principles and bookkeeping functions has been used to support businesses and organizations of different sizes and types througout Washington, D.C. Maryland and Virginia. She has worked with organizations ranging from For Profit business entities, to non-profits and religious organizations. She has assisted organizations, such as, Walls Communications public relations, National Latina Health Network, Axiom real estate management company and Mt Calvary Baptist Church. She attended Strayer University, in Washington,D.C. where she received her Bachelors of Science (B.S.) Degree in Accounting.
"She is particulary aware of the financial challenges small businesses and organizations face and is "committed to assisting you in meeting and exceeding your company goals and expectations."
Min-Hsiang Wei ,B.S., MA - Staff Accountant
Ms. Wei provides support to businesses and organizations by preparing their financial statements. She also prepares tax returns for individuals and various business entities.
"Ensuring that you have financial statements and tax returns that are accurate, complete and truly representative of your company or organization is important to me. I spend a lot of time making sure that happens."
Accounting Student Interns
Jacqueline Vasques - University of Maryland - Bachelors of Accounting Program
Olga Oulaye - University of Maryland, Bachelors of Accounting, Masters of Science, Finance
Strategic Affiliations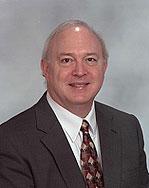 Burton J. Haynes, MBA, JD, CPA - Tax Attorney
Mr. Haynes has a firm that specializes in civil and criminal tax disputes of all kinds. He is a former IRS Special Agent having worked with the IRS Criminal Investigation Division's office in Baltimore, Maryland. He holds a B.A. in Business Administration, an M.B.A., and a J.D., all from the University of Maryland, and he is a Certified Public Accountant (CPA) licensed in Maryland. Mr. Haynes has also attended the University of Illinois and Georgetown University Law School.
Since 1981, Mr. Haynes has been engaged in the private practice of law. He specializes in tax controversy work, including civil and criminal tax matters, civil penalties, tax litigation, and the representation of clients before the IRS Examination Division, Collection Division, Criminal Investigation Division and Appeals Court. In addition, he serves a a financial analyst, and investigator in internal corporate investigations and litigation, and has testified as an expert witness in cases for both the government and the defense. He also counsels clients regarding the tax aspects of divorce and bankruptcy, and is often appointed as special tax counsel in bankruptcy cases. Mr. Haynes has taught accounting and tax courses at the University of Maryland, Towson State University, and Loyola College, and is an author and frequent lecturer for professional groups on representing clients before the Internal Revenue Service.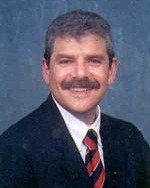 Eric A. Eisen, A.B., J.D. - Business Entity Formation
Mr. Eisen of Eisen Law Offices assists business owners in selecting and properly setting up their business entity. He received his A.B. and J.D. from the University of Michigan graduating with magna cum laude honors in 1975.
As a member of the Montgomery County Bar Association, he chairs the Business Section. He is also a member of the District of Columbia Bar.
Areas of legal practice includes Contract and Business Law. He works with businesses of all sizes. He shares his many years of knowledge and experience on business formation with participants in seminars conducted by the Capital Area Small Business Development Center. Mr. Eisen is committed to helping you in "solving your problems one at a time".